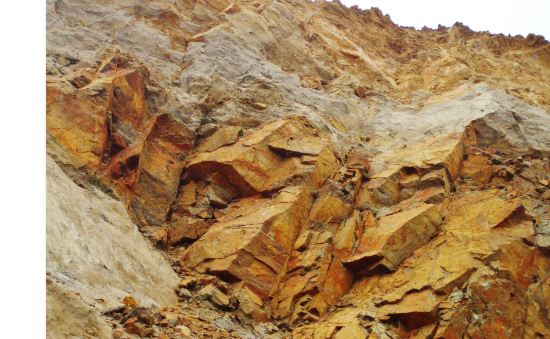 Garnet is the most productive mineral and industrial abrasive in the world and is significantly harder than all other commonly used abrasives. The harder the abrasive, the shorter the blast time.
The combination of garnet's heaviness and unparalleled hardness makes it the most optimum mineral and material for high-performance abrasive blasting.
Our hard rock garnet abrasives are 2 to 4 times harder and up to 200% heavier than ordinary abrasives like crushed glass, coal slag, olivine and staurolite. With proper metering of hard rock garnet at least 70% less abrasive is used than slag and garnet cuts 20-30% faster than coal slag.
                            "Get the cutting power and performance
                             of coarse hard rock almandine garnet"
All Global Garnet abrasive and aggregate products are made from hard rock garnet. Specifically, crystalline almandine hard rock (HPX) deposits extracted from privately owned and operated mines with reserves of over 6 million tons – to ensure consistent and superior product quality throughout the entire production process.
Our hard rock garnet is mined from an open pit and crushed before being separated into specific grades and types then milled and processed. Our factories use multiple stage separation techniques to produce high-purity, high-quality & high-performance products guaranteed to meet our customers requirements and satisfaction.
The sharper edges, hardness, and heaviness allows hard rock garnet to cut fast without leaving a residue which is ideal for achieving a SA3 white metal surface finish. The angular shape and low chloride levels of our hard rock garnet provides superior cutting action and reduces the risk of surface contamination compared to alluvial garnet.
To view full specifications of our hard rock almandine garnet, please Click Here