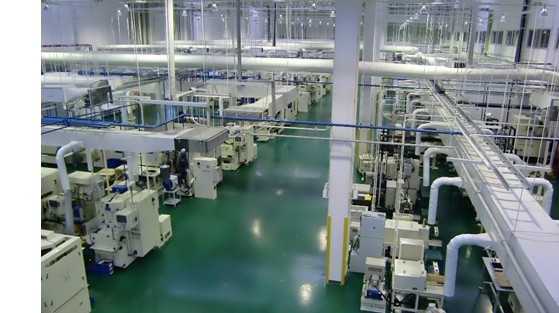 Global Garnet aggregate floor products are manufactured from non-metallic hard rock almandine garnet used for heavy industry, epoxy and highly wear resistant and non-slip flooring.
Garnet aggregates are the optimum wear-resistant industrial flooring option. An effective floor hardener that is highly resistant to abrasion and suitable for many types of applications including industrial floors, warehouses, parking lots, garages and workshops, where durability and extra hardness of flooring is necessary.
The added advantage of using garnet aggregates over other materials is that it provides a cost effective solution for users that require highly durable and wear resistant floors. Global Garnet aggregates come in a range of sizes and colour or finish variations and can be manufactured to meet our customers specific requirements.
Due to our extensive hard rock garnet mine and supply sources plus advanced manufacturing processes we are able to provide sizes 6, 8 and 14 mesh, which alluvial garnet sellers have difficulty supplying in large quantities. Other garnet aggregate sizes are available upon request.
Our garnet aggregates come in a number of colours – natural, red, brown, pink, grey and black and available in bulk dependent on availability. Additionally, Global Garnet is also able to provide Omphacite which is often marketed as green and jade garnet by other sellers of blasting abrasives and aggregates, or a combination aggregate product of Almandine and Omphacite.
Typical Specifications
| | |
| --- | --- |
| Bulk Density | 1.92-2.2/m3 (130lbs/ft3) |
| Specific Gravity | 3.9-4.1 |
| Hardness | 7.5-8.0 |
| Melting Point | 1250℃ |
| Grain Sizes Available | Sizes from 0.1m-1mm or as per customer requirements |
| Available Colours | Red, Pink, Green, Brown, Black & Grey |